All about us!
Caring for Cats Minnesota
Caring for Cats, Inc. is an all-volunteer, no-kill shelter and foster network for cats and kittens. Our organization provides a home-like "catmosphere" for 35-40 cats within the shelter. We also have 20-30 cats and kittens living in foster homes throughout the year.
Over 95% of our shelter cats and kittens continue to find homes on an annual basis. In 2018, we found loving homes for 161 of our feline friends, which was a 100% adoption rate! We also successfully maintain two community programs.
One is a partnership with Maplewood's Gladstone Community Center and Meals on Wheels to provide seniors and other people on fixed incomes with supplies for their cats.   It's possible to donate directly to this program HERE.
The other is our Cat Tales – Kids Reading to Cats Program where children ages 6 to 13 can come into the shelter and read to the kitties. This gives kids the opportunity to practice their reading in a non-judgmental environment and our kitties love engaging with children.  Learn more about Cat Tales HERE.
We are organized for charitable and educational purposes to help cats, and we operate within the meaning of section 501(c)(3) of the Internal Revenue Code of 1986 as amended.
Vision
Every cat finds a loving forever home.
Mission and Purpose
Caring for Cats pays loving attention to the whole well-being of the cats in our care—-physical, emotional, and social—-so that they enjoy a long and happy life.
We provide the care and resources necessary to bring cats and their human companions together including:
A clean, safe shelter that facilitates play, stimulation, and socialization
Supported foster families
Holistic healthcare for cats' minds and bodies
Community events, engagement, education, and awareness
Values
We seek to see the world through the eyes of cats.
We are powered by dedicated, passionate volunteers.
We care about the impact we have on people and the planet.
We constantly seek innovative ways to meet our mission.
We are financially responsible and transparent.
Our work is life-affirming for cats and families alike.
In 2001, Nancy Mosier began caring for cats with special needs in the basement of her own home. She formed a partnership with veterinarian Dr. Sue Swanson to create a cat shelter. Their vision, even back then, was to have a no-kill facility that provided holistic animal medicine and care for cats with difficult medical conditions. They called it Caring for Cats, Inc.
In 2003, the shelter was moved to the present location. The mission has remained the same——supporting homeless, abandoned, stray, abused, or surrendered cats and kittens until they find their "forever" home in the community.
TLC Vet Clinic & CFC Save Lives Together
Read about our partnership with TLC Veterinary Hospital in Oakdale. Together, we have been saving the lives of cats and kittens for 10 years!
Check out our video of the thorough exams and healthcare protocols done with TLC for all of our kitties! (Our model kitty for this video is Fox!)
Trade Press, Inc. is a full-service printing company located in White Bear Lake, MN.
They have been in the printing business since 1984, and provide outstanding personal and reliable service. Trade press works hard for Caring for Cats, and we thank them!
CFC Partners with Pets Remembered Cremation Service to help Grieving Families and Shelter Cats
​Caring for Cats has begun a partnership with Pets Remembered Cremation Services. Now when a family experiences the death of a pet, their grief can be transformed into assistance for our shelter cats through donations of food, bedding, and medicine.   
Read more about this partnership here.
The Board of Caring for Cats, Inc. provides the organization both strategic and operational over-view.It is made up of volunteers, made up of a minimum of three officers and up to six additional community members. Each Board member has a three-year term limit. Board members are recruited through community connections. Final approval of a new Board member is by majority vote.
MEET OUR DIRECTORS:
Carole Hyder — Executive Director, Finance Committee, Executive Committee
Victoria Kaupp-Barkhoff — President, Executive Committee
Mary Christiansen — Director
Dr. Sue Swanson — Director
Kelsey Hirsch –Director
Melanie Zahler – Director
Cory Griesgraber – Treasurer 
Carole Hyder – Executive Director, Finance Committee, Executive Committee
I have been an international Feng Shui consultant, speaker, author and trainer since 1992. I love Caring for Cats because of the heart-felt dedication by everyone involved to make each cat or kitten feel loved and special. ​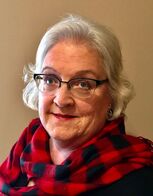 Victoria Kaupp-Barkhoff – President, Executive Committee
I currently adore and work for one cat, Layla. I also work for the State of Minnesota, do volunteer work and live with my husband Brad in Nowthen, MN.​
Mary Christiansen – Director
I am the Treasurer of Caring for Cats and also the lead volunteer on Sunday mornings.  I have been volunteering for Caring for Cats for over 16 years and love all the work I do with the cats as well as the volunteers.​ 
Dr. Sue Swanson – Director
I am one of the founders of Caring for Cats and currently own and operate the Cat Care Clinic in Mahtomedi.  I am a cat lover who has dedicated my life and career to helping cats live happy, healthy, and long lives.
Marie Friedlander – Director
I have committed my life to serving the community of at risk, from runway gang troubled teens to at risk cats. Caring for Cats is a match to my passion and dedication to ensure all cats have a home and are surrounded by the love and care they need to thrive.
Cory Griesgraber – Treasurer
CARING FOR CATS, INC. SOCIAL MEDIA POLICY
Social media platforms and supporter engagement sites are a great way to share your volunteer service with Caring for Cats, Inc. and to help us advertise our events and encourage followers, fans, and supporters to share our story about finding forever homes for cats and kittens.

As an all-volunteer organization, we rely on our volunteers, donors, followers, and partners to all help raise brand awareness in the community. Here are some helpful tips to keep in mind as we monitor our online and community reputation.
You're amongst friends—sometimes.  As much as you might feel your own blogs, tweets, "likes", follows, shares, or engagement methods on our social media sites (such as Facebook) may very well feel like your own sphere of friends and influencers, it's really a public space. People can find you from almost anywhere on the internet, possibly seeing one post completely out of context. That post, comment, or public endorsement lives on forever, long after you've forgotten about it. So, think of your own engagement on social media less like a family room and more like a permanent billboard.
Spread news, don't break it. It's great (and helpful!) when we can use our personal online networks to share the great things, events, and adoptable and adopted felines at Caring for Cats, Inc. Please make sure what you mention and talk about is ready for public consumption. If you are in doubt, please ask members of the social media team.
Be smart. From a legal perspective, you are responsible for what is on your personal pages or what you post and/or share. Please make sure you follow copyright rules and any other relevant laws. When it comes to Caring for Cats, Inc.'s content, make it a process to "point, and not post". It's better to link to the content on our established communication channels rather than posting it on your own personal pages or other third-party sites.
​
Disclaimers or not, you represent. If you're posting something that might be at-odds with the mission of our business, including a disclaimer is advisable — e.g. "these views are mine alone, they do not reflect the views of Caring for Cats, Inc." Even with that, what you say in your tweets, other sites, and on your own Facebook page is just as much of a reflection of Caring for Cats, Inc. as what you do in your personal life (extent may vary, but reflects most closely when listing organizations or companies you work or volunteer for). Remember to not speak or post on behalf of Caring for Cats, Inc., and leave that to our Board of Directors.
Remember that with any Caring for Cats, Inc. post, you need to comply with our Volunteer Code of Conduct or other policies.
Being on any social media platform or site on your smartphone, tablet, laptop, or computer while volunteering (unless directly a part of your volunteer role and scope) is akin to being on a personal call while at work.  Please do your best to focus on the needs of the cats, kittens, volunteers, and public during open shelter hours, checking social media outside of volunteer shifts.
​
Violation(s) of the social media policy will be subject to disciplinary action up to and including changes to your volunteer role, suspension, or termination.
STAY IN TOUCH
Get the inside scoop on upcoming events, shelter news, and kitty antics! Subscribe today!
Follow us on your favorite social media channel below.