About Our Facility … 
TESTIMONIAL
"This is a well-managed, immaculate facility."
"This feline rescue facility is an important resource for the community."
"This facility is bright, quiet, compassionate, and well organized."
"Standards of care are exceptional."
~ Kennel Inspection Report from the MN Board of Animal Health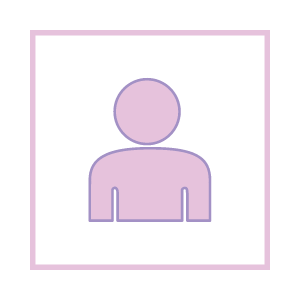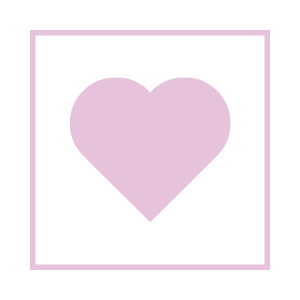 ADDRESS & PHONE
2550 7th Ave East
North St. Paul, MN 55109
(651) 407-8485
If using a GPS to drive to the shelter, please put in the FULL address, including the city, NORTH St. Paul.
The shelter is closed on these days:
New Year's Eve/Day
Easter Sunday
Mother's Day
Memorial Day weekend
Father's Day
4th of July (and weekend if it falls on the weekend.)
Labor Day weekend
Thanksgiving Day
Christmas Eve/Day ​
Remembering Your Friend
Make a Memorial Donation
About Memorial Donations
Memorials are a thoughtful way of remembering a lost friend or family member.   CLICK HERE to make Memorial Donation.  After you fill in the donation form, you will be prompted to write a memorial message.​ 
Memorials posts appear for at least three months on our and include the name of the memorialized person or pet and a brief message of 20 or fewer words.  Read recent memorials HERE.
Finding Forever Homes for Cats
Because we are a no-kill shelter, every cat in our care has the time he or she needs to find a forever home.  Some kitties just need more time to allow their true personalities to shine.  They may have arrived as a stray, or from a hoarding situation, or their human companion may have just moved into a nursing home.  We want every resident in our care to have time to adjust and thrive.
Caring for Mind, Body, and Spirit
Caring for our cats' physical needs includes food, litter, treats, medical treatment, and a clean, safe place to live.  Every cat who enters our facility gets a full checkup.  Caring for their emotional needs comes with play, socialization, and acclimation.  And Caring for Cats takes care even further with regular Reiki treatments, music therapy, and more.
Cat Tales: Kids Reading to Cats
Our award-winning program is a program where children ages 6-13 can book appointments to read to our kitties.  The child practices their reading skills, and our kitties LOVE hearing from the kids.  Learn more about Cat Tales HERE.
Keeping Cats and Those on a Fixed Income Together
Our partnership with Maplewood's Gladstone Community Center and Meals on Wheels to provide seniors and other people on fixed incomes with supplies for their cats has been a huge success. We love keeping kitties and the people who love them together by helping with food and litter expenses.  You can donate to this program HERE.
They Have Time Because of You
Sponsor a Cat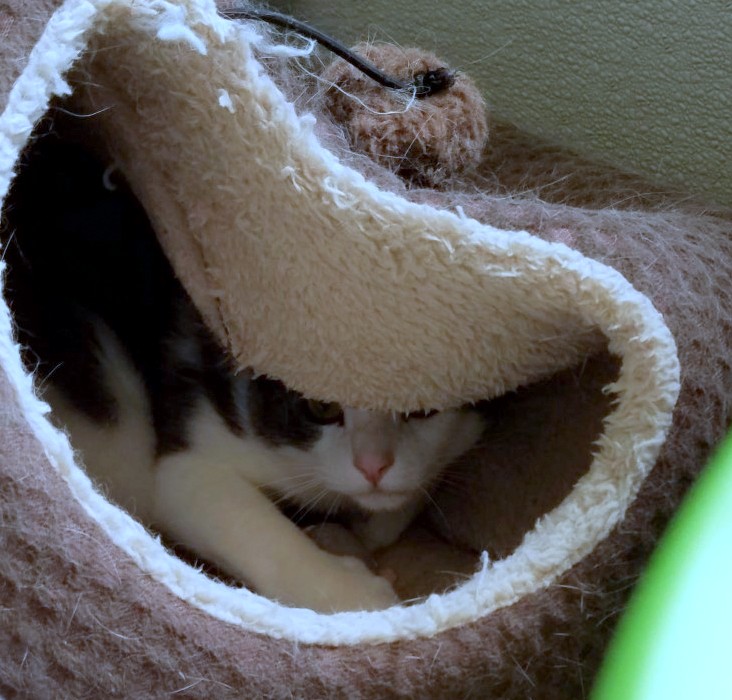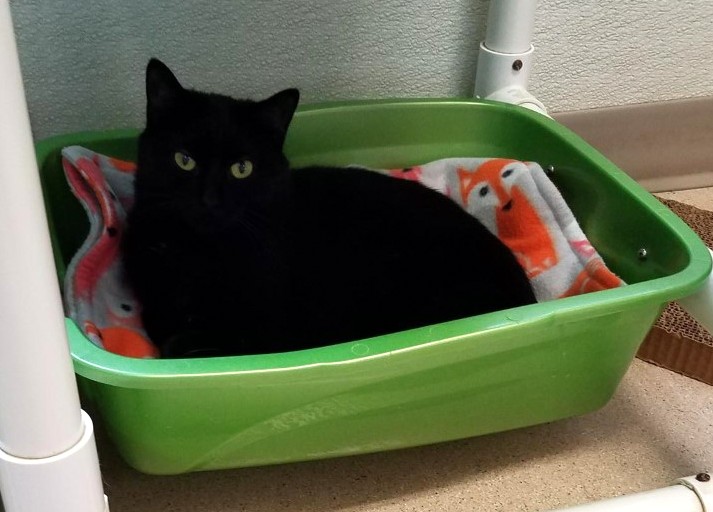 WHY SPONSOR A CAT?
Maybe you can't take in another cat.
Maybe you're compassionate but allergic.
Maybe you want to do more.
In those cases, please consider sponsoring a cat.
Several of our cats have special needs or are older, making it challenging to place them in permanent homes. By sponsoring one or more of these cats you can help us provide food, shelter, and healthcare for these wonderful animals, who need all the love and care we can give them.
You can sponsor a cat for six months ($60) or a full year ($120). We will mail you a letter thanking you for your support along with a picture and history of your sponsored cat, and we'll send you updates periodically.
Sponsorships make wonderful gifts, too. We will send a special recognition card to you and will mail a personalized letter acknowledging the sponsorship to your loved one.
Some of the cats available for sponsorship can be seen HERE (or you can specify "oldest cat" or another request on your form.)
CLICK HERE to sponsor a cat.  After you've filled out the form, there will be an area where you can specify which cat (or cats) you would like to sponsor.  If your cat is adopted, we'll transfer your sponsorship to another cat in need.
Your recurring donation makes a huge difference in the lives of our kitties.  Even $10 a month helps to offset the costs of feeding and cleaning expenses.
​
No donation is too small.  
You are making a difference.  
We appreciate your support and so do the kitties.
---
CLICK HERE TO SPONSOR A CAT
Get Involved
Caring for Cats is powered by volunteers.  We pride ourselves on tending to our kitties' needs in body, mind, and spirit.  If you'd like to be involved with an organization with passion and a powerful mission, please click the button below to find out about our volunteer opportunities.
Stay Informed
Watch our Facebook Page HERE or sign up for updates to get emails about our upcoming events. 
CATS 101
Your Most Pressing Questions Answered! 
CLICK each section below for helpful downloadable information.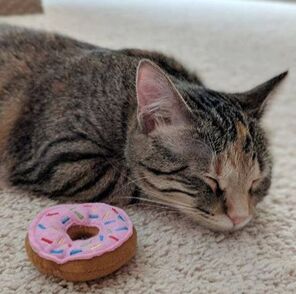 Pets are members of our families.  Animals are fun to be with every day. They make us feel good.
Keep the first face-to-face meetings short and both animals controlled. ​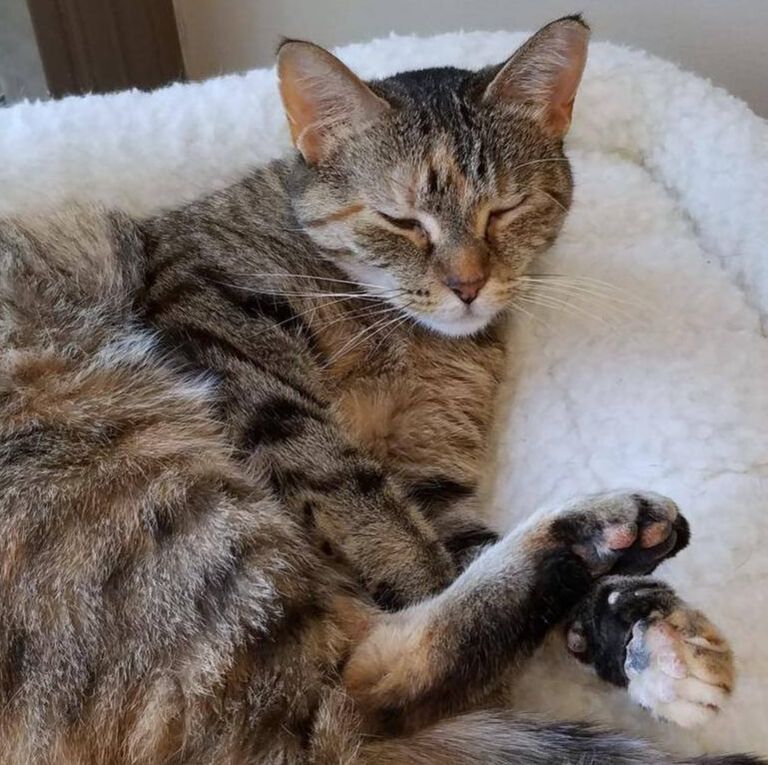 Spay and neuter your pet! Cats and Dogs Multiply fast. They first go into heat at 5 months of age – sometimes earlier, and they can have litters twice a year! That is why there are so many homeless cats.
Myth: Only the claws are removed. Reality: The procedure of partial digital amputation​ ​(onychectomy)
Feline Immunodeficiency Virus (FIV) is a relatively new virus that is in the same family as viruses that cause acquired immunodeficiency syndrome (AIDS) in human beings.​
STAY IN TOUCH
Get the inside scoop on upcoming events, shelter news, and kitty antics! Subscribe today!
Follow us on your favorite social media channel below.
Fiscal Responsibility
We are transparent about our numbers and are fiscally responsible.  You can find our latest statistics
HERE
.
"Never doubt that a small group of thoughtful, committed citizens can change the world. Indeed, it is the only thing that ever has." ~ Margaret Mead