They Have Time Because of You
Sponsor a Cat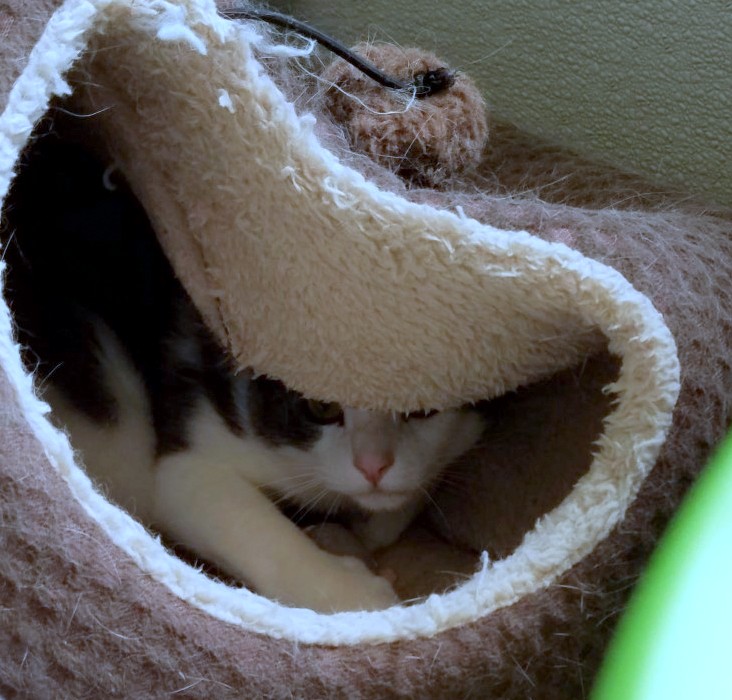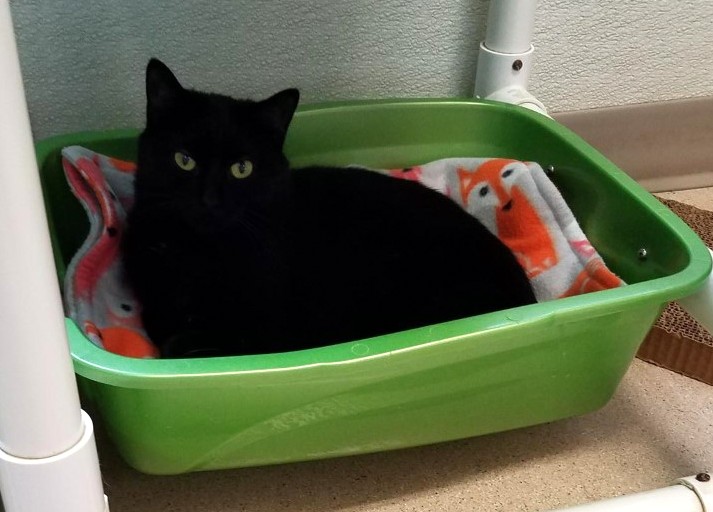 WHY SPONSOR A CAT?
Maybe you can't take in another cat.
Maybe you're compassionate but allergic.
Maybe you want to do more.
In those cases, please consider sponsoring a cat.
Several of our cats have special needs or are older, making it challenging to place them in permanent homes. By sponsoring one or more of these cats you can help us provide food, shelter, and healthcare for these wonderful animals, who need all the love and care we can give them.
You can sponsor a cat for six months ($60) or a full year ($120). We will mail you a letter thanking you for your support along with a picture and history of your sponsored cat, and we'll send you updates periodically.
Sponsorships make wonderful gifts, too. We will send a special recognition card to you and will mail a personalized letter acknowledging the sponsorship to your loved one.
Some of the cats available for sponsorship can be seen HERE (or you can specify "oldest cat" or another request on your form.)
CLICK HERE to sponsor a cat.  After you've filled out the form, there will be an area where you can specify which cat (or cats) you would like to sponsor.  If your cat is adopted, we'll transfer your sponsorship to another cat in need.
Your recurring donation makes a huge difference in the lives of our kitties.  Even $10 a month helps to offset the costs of feeding and cleaning expenses.
​
No donation is too small.
You are making a difference.
We appreciate your support and so do the kitties.
---
CLICK HERE TO SPONSOR A CAT
SPONSORSHIP SUCCESS STORIES
These kitties had special needs and so they needed more time before they were ready to find their forever homes.  Luckily, because of our donors and our sponsors, they had all the time they needed.  (Watch this space.  More stories coming soon.) If you're ready to become a sponsor, CLICK HERE to make a recurring donation.  No amount is too small.  Every donation makes a difference.
Boot's Journey with Caring for CatsBack in 2006, a little kitten named Boots made his way to Caring for Cats.  He was three months old and cute as a button and he was placed in a loving home. He lived with his new family for more than a decade and all was well until...
Aja and Peter: A Caring for Cats Fairy TaleOnce upon a time, Aja (the Queen) arrived at Caring for Cats. She was truly a beauty of a cat...but a bit of a beast around people and other felines.  She had spent her first year of life on the street. When she came to the...
CLICK HERE TO SPONSOR A CAT
SPECIAL EMAIL NEWSLETTER FOR SPONSORS
Our sponsors receive a special quarterly newsletter created just for them.
In the Sponsorship Newsletter, we share news and stories of the kitties in the shelter that are supported with sponsor donations.
These are the kitties we can't feature on our Facebook Page or in or normal email communication because they are not yet ready for adoption.
Sponsors get the opportunity to meet these kitties and see their journey from beginning to end.  
You can see two examples of Sponsorship Newsletters on this page.  If you want a close-up, just "right-click" on the graphic and download it to your computer.  Then you can open it, zoom in, and check. out these special newsletters.
CATS AVAILABLE FOR SPONSORSHIP
We are a volunteer-driven organization and do our best to keep an accurate listing of a few of the kitties available for sponsorship here.  Please keep in mind that the number of kitties available far surpasses the listing below.
When you make a sponsorship donation, if. you can't decide on a specific cat, you may also list on your form comments like:
"The cat who has been in the shelter the longest" OR
"The oldest cat" OR
"Any cat with medical issues" OR
"A shy kitty" OR
Any preference you may have.
CLICK HERE to make a recurring donation.  No amount is too small.  Every donation makes a difference.
CLICK HERE TO SPONSOR A CAT