We are now accepting cryptocurrency donations!  Click the button below for more details.
We Appreciate YOU!
Make a Donation
Our organization continues to thrive through the efforts of our volunteers and in-kind donations of services and supplies, adoption fees, and monetary contributions. You can support the care of our cats and kittens through a variety of resources found on this page.
To give you an example of how far your donation goes, consider this …
​$25 will help us cover a month of cleaning supplies that keep our shelter clean and our volunteers safe (disinfectant, gloves, and hand sanitizer stations)
$50 will feed 10 of our adorable cats for a month
$100 will significantly offset medical costs to prepare a cat for adoption (complete physical exam, spay/neuter, rabies, distemper, feline leukemia/aids test, microchipping, and other treatments)
$200 covers nearly 10% of our monthly operational costs (rent, utilities, insurance, etc.)
Thank you for your continued support of Caring for Cats!
CLICK HERE TO MAKE A DONATION
We Are Fiscally Responsible with Your Donation.
They Have Time Because of You
Sponsor a Cat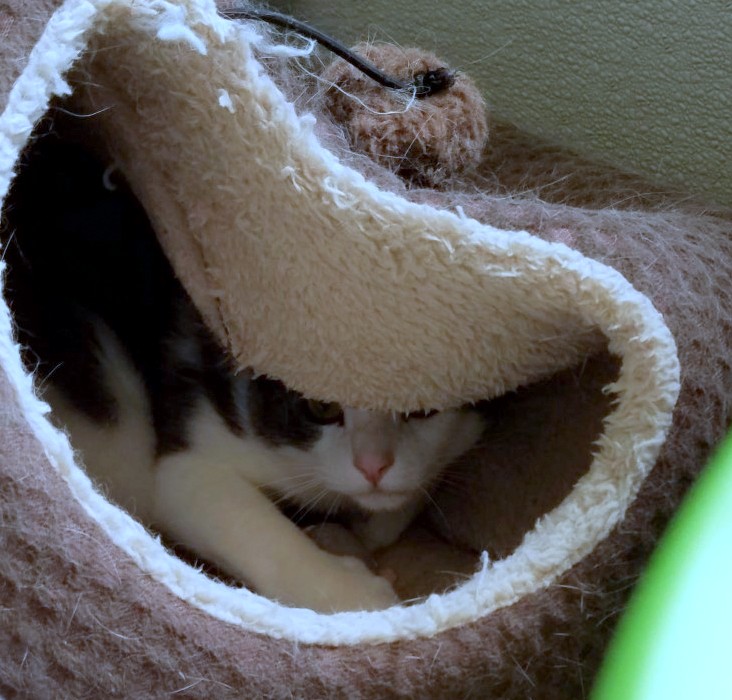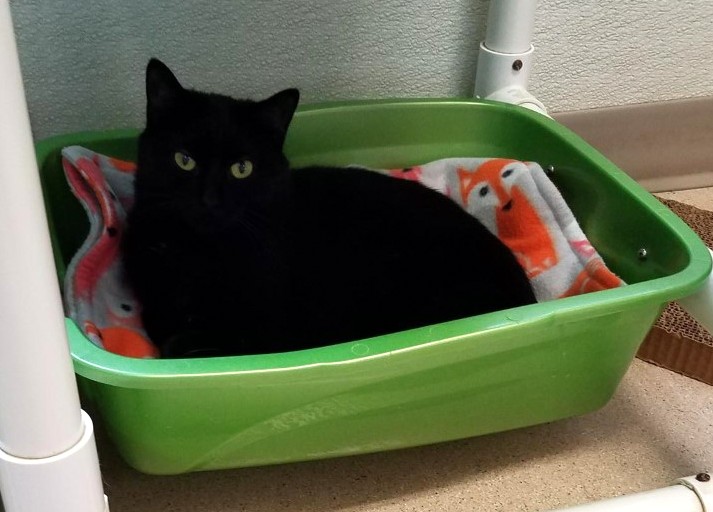 WHY SPONSOR A CAT?
Maybe you can't take in another cat.
Maybe you're compassionate but allergic.
Maybe you want to do more.
In those cases, please consider sponsoring a cat.
Several of our cats have special needs or are older, making it challenging to place them in permanent homes. By sponsoring one or more of these cats you can help us provide food, shelter, and healthcare for these wonderful animals, who need all the love and care we can give them.
You can sponsor a cat for six months ($60) or a full year ($120). We will mail you a letter thanking you for your support along with a picture and history of your sponsored cat, and we'll send you updates periodically.
Sponsorships make wonderful gifts, too. We will send a special recognition card to you and will mail a personalized letter acknowledging the sponsorship to your loved one.
Some of the cats available for sponsorship can be seen HERE (or you can specify "oldest cat" or another request on your form.)
CLICK HERE to sponsor a cat.  After you've filled out the form, there will be an area where you can specify which cat (or cats) you would like to sponsor.  If your cat is adopted, we'll transfer your sponsorship to another cat in need.
Your recurring donation makes a huge difference in the lives of our kitties.  Even $10 a month helps to offset the costs of feeding and cleaning expenses.
​
No donation is too small.  
You are making a difference.  
We appreciate your support and so do the kitties.
---
CLICK HERE TO SPONSOR A CAT
Our Wish List
Caring for Cats always needs shelter cleaning supplies, cat food, litter, and bedding.
Our Wish List includes:
✅ Gift Cards: Menards, Amazon, Petco, Target, Walmart, Whole Foods
✅ Scoopable Cat Litter (Preferred: Either Masterpaws from Menards or unscented, scoopable litter)
✅ Hills Science Diet Adult Sensitive Stomach and Skin Dry Food
✅ Canned Food: Cat and Kitten – any flavors!
✅ Paper Towels
✅ Kleenex
✅ 13 Gallon Tall Kitchen Garbage Bags (at least .8 mil. thick)
✅ 33 Gallon Draw String Garbage Bags
Please bring any donations to the shelter.  Please write to cfc@caringforcatsmn.org for our available hours during Covid-19 protocols.
No time to shop?  CLICK HERE to give a donation that will go DIRECTLY to buying the supplies we need.  Thank you! 
These items are exclusive to Caring for Cats and 100% of the proceeds are donated to our organization.  If you are a cat lover, then we KNOW you're going to LOVE what you see here!  Click any graphic below to purchase for yourself or as a unique gift for your favorite cat-loving friend.  
GIFT CARDS FROM YOUR CREDIT CARD POINTS
Do you have a credit card that gives you rewards? Use some of your points to buy gift cards for Caring for Cats.
We always need gift cards to give away as prizes at our events! All kinds of gift cards are welcome — restaurants, department stores, home improvement stores, pet stores, gas cards, etc.
Thanks for thinking of us with your points program!
UPTOWN HEATING FURNACE OR AIR CONDITIONER TUNE-UP
​Call Uptown Heating at 612-223-6211 to schedule a furnace or an air-conditioner tune-up (cleaning and inspection) for ONLY $69 (regularly $210) and the ENTIRE $69 goes to Caring for Cats! It's just like getting a free tune-up for a $69 donation to the shelter!
​Please make checks of $69 (or more) payable to Caring for Cats and give the check to the Uptown Heating technician at the time of your inspection. Do not leave your check at the shelter.
DONATE CLOTHING TO TURNSTYLE IN WOODBURY
You can donate your like-new and current clothing on hangers to Turnstyle in Woodbury, 9470 Hudson Rd, Woodbury, MN 55125 and Caring for Cats will receive 45% of the sale.
At the time of donation, just let the Turnstyle employee know your items go to the Caring for Cats account.
SHOP ON AMAZON
Do you shop on Amazon? Amazon will donate 0.5% of your eligible purchase to Caring for Cats!  Just sign up HERE and designate Caring for Cats, Inc. as your charity.
Every time you shop on Amazon, start your shopping via that same link (https://smile.amazon.com/), and Caring for Cats will receive a donation!
---
SHOP WITH IGIVE
If you shop online, then check out iGive!  Register HERE and a percentage of your online purchases will go to Caring for Cats!
You can even install the iGive Button on your computer and you'll receive a notice every time you're on an iGive website.  
If you shop online, then check out iGive because it's one of the EASIEST ways to give!
THRIVENT CHOICE DOLLARS
Do you use Thrivent Financial?  If so, did you know you can direct your Thrivent Choice Dollars to Caring for Cats?  Learn more HERE.
SLOPPY KISSES E-CARDS FOR EVERY OCCASION
Sloppy Kiss eCards are the perfect greeting for your pet-loving friends and family. Use them for all holidays and special occasions!
A 1-year membership is just $13.95, and when you sign up and use our special code, the shelter receives 25% of your membership fee. These cards are simply adorable! 
CLICK HERE and if asked during registration, use charity code CFC121, and Caring for Cats will receive the donation.
SEARCH USING GOODSEARCH
Why use Google when you can raise money for Caring for Cats by searching through Goodsearch? Register HERE and list Caring for Cats as your charity and Goodsearch gives 1 penny to go to Caring for Cats every time you search for anything!  
​NOTE:  This site also has Goodshop, which is similar to iGive in that a percentage of your online purchase goes to Caring for Cats!
Remembering Your Friend
Make a Memorial Donation
About Memorial Donations
Memorials are a thoughtful way of remembering a lost friend or family member.   CLICK HERE to make Memorial Donation.  After you fill in the donation form, you will be prompted to write a memorial message.​ 
Memorials posts appear for at least three months on our and include the name of the memorialized person or pet and a brief message of 20 or fewer words.  Read recent memorials HERE.
STAY IN TOUCH
Get the inside scoop on upcoming events, shelter news, and kitty antics! Subscribe today!
Follow us on your favorite social media channel below.